New Rochelle, New York
Known as the jewel of the sound, New Rochelle is the closest suburban city to Manhattan in Westchester County. New Rochelle has exceptional transit connections and a storied history of downtown commerce and culture.
In December 2014, Renaissance Downtowns and RXR (RDRXR) entered into a public-private partnership with the City of New Rochelle.  Between January 2015 and January 2017 RDRXR the results of the efforts led by the RDRXR team have resulted in no less than 5 building approvals, 3 construction starts with 6 more sites currently under review by the City. This unprecedented level of institutional investment is a direct result of the risk mitigation process which is core to the Renaissance business model.
In June 2017, with duties as Master Developer completed, Renaissance is concentrating on the vertical development of three building sites detailed below. In addition, due to the zoning created by RDRXR, 25 projects are currently under development in New Rochelle by private investors.
Unified Development Approach™ (UDA)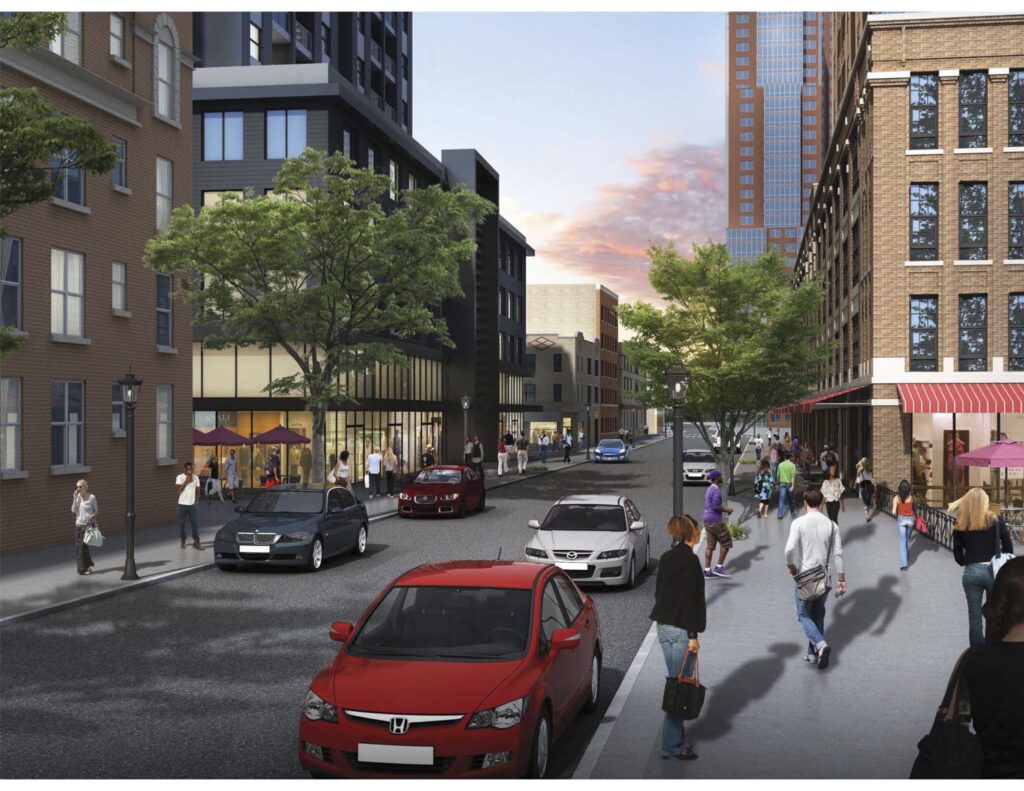 A mixed-use building including ground floor retail and residential units