Huntington Station, Long Island, NY
Huntington Station once had a thriving downtown, which was torn down in 1960s during urban renewal. It has a diverse population, 5000+ daily commuters that utilize the LIRR Station there, and close proximity to Huntington Village – a successful, thriving downtown.
In April 2012, Renaissance Downtowns entered into a private-public partnership with the Town of Huntington for the Huntington Station census district. Since the adoption of the development strategy in June 2013, Renaissance has been working on a two prong approach of moving forward with development opportunities in the sewered areas, while working with the County and Town to secure funding for sewers in the South side of the train station.
Currently, Renaissance is moving forward with 4 immediate development opportunities outlined below.
Unified Development Approach™ (UDA)
Source the Station Office
1266 New York Avenue
Huntington Station, NY 11746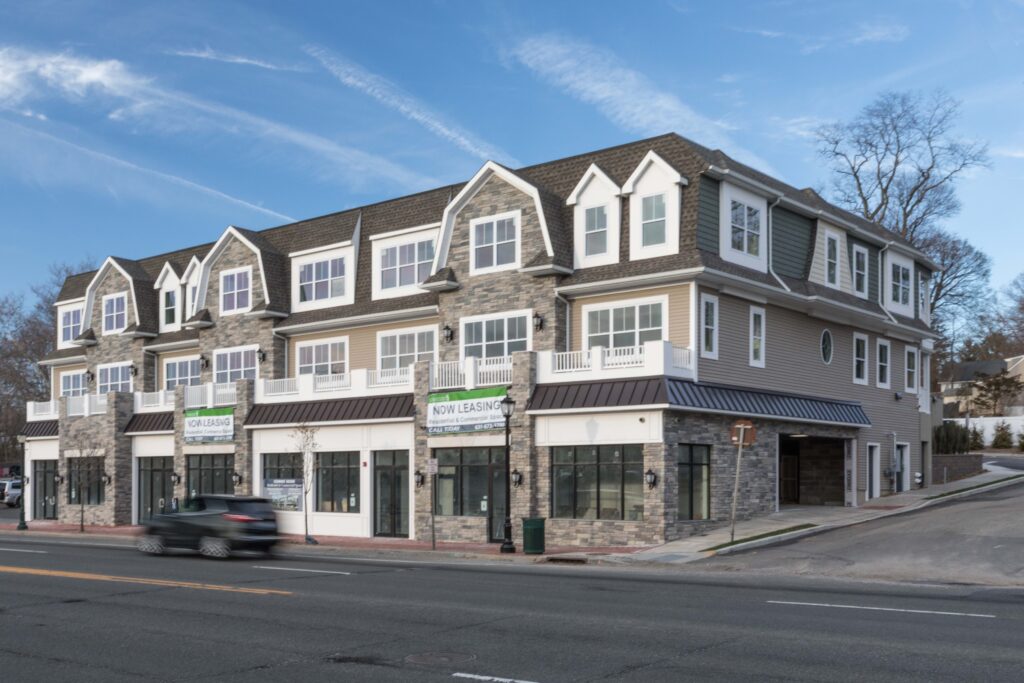 Three story mixed use building with ~6000 square feet of commercial development and 16 one bedroom apartments and its own parking in the back for retail and residential. Completed May 2018.